Saint luke Catholic Preschool
Newsletters and Downloads
Click on photos to watch video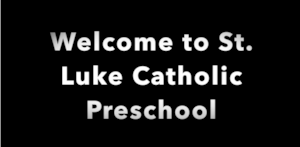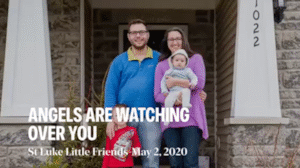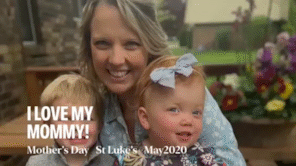 Click here to read testimonials about our Preschool.
Download the 2021-22 Application Form
St. Luke Preschool Handbook 2020-2021
Questions? Contact Laurie Breen

St. Luke preschool information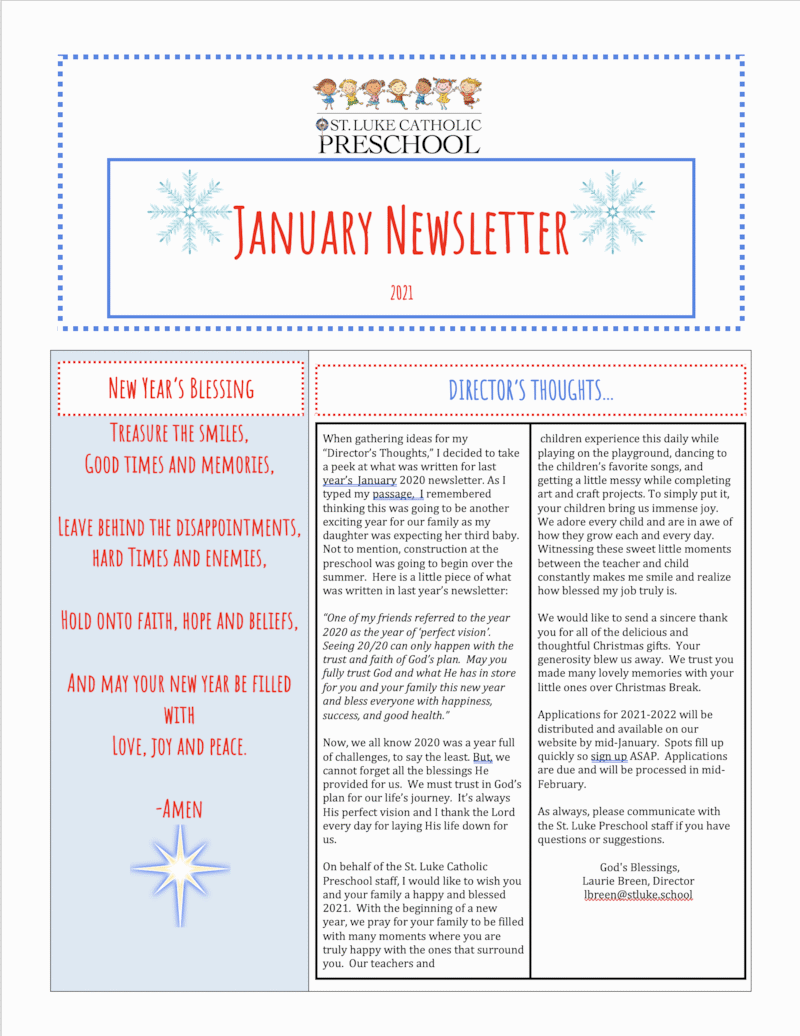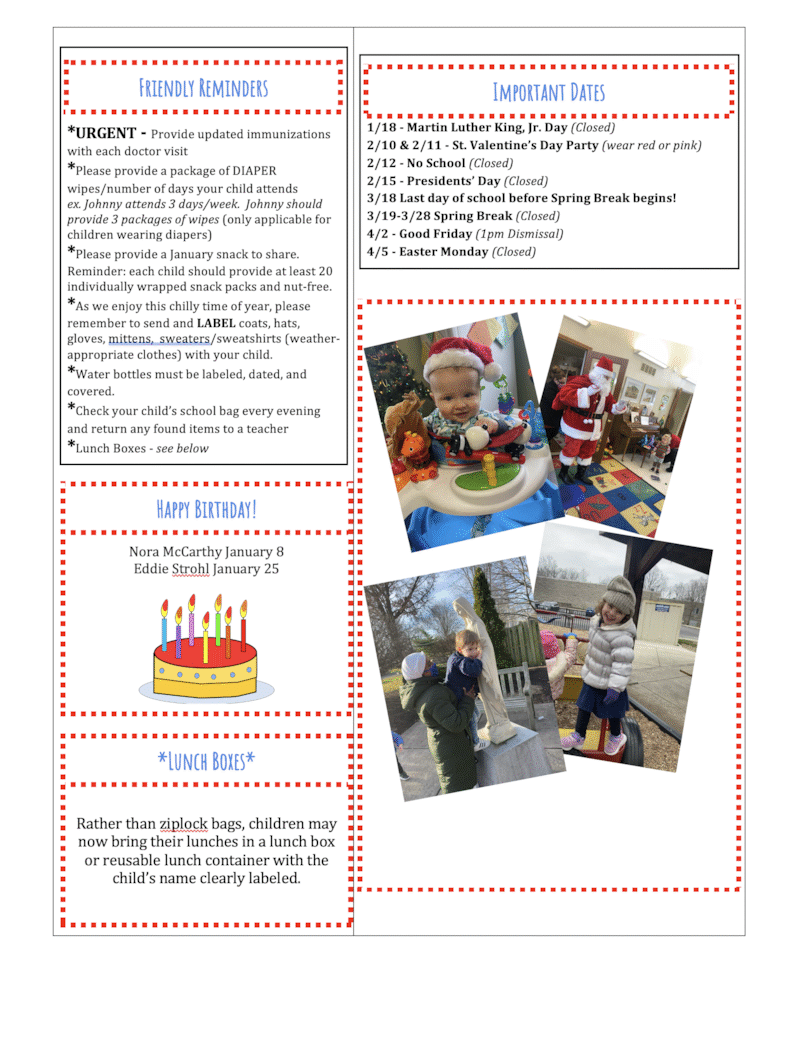 Upcoming St. Luke Events
at A vehicle will be located next to the red and blue St. Vincent de Paul/Mission 27 drop box located in the south parking lot of the Church near the intersection of Illinois and 75th Streets.