Catholic Showdown at St. Luke presents:

The Catholic Response to Transgender Ideology in Sports & Society
Transgendered men overpowering women in MMA, weightlifting, and track? Men in dresses using women's restrooms?

Government bureaucrats enforcing hormone-based "transition" of children despite parental opposition? What in the world is going on?

Deacon Patrick Lappert and a panel of experts will discuss the nature of
the new trans ideology.

All are cordially invited for a night of great food, craft beer, cigars, and fellowship and stimulating discussion. Don't miss out!

When: May 15, 2019 6:00 PM
Where: South Gym, St. Luke Catholic Church, 7575 Holliday Dr. East, Indianapolis, IN 46260
Cost: $25 in advance / $30 at the door
Click here to order tickets online.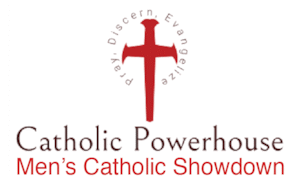 Click here to go to Catholic Powerhower
Upcoming St. Luke Events