Rams Athletics & CYO Information
The Catholic Youth Organization (CYO) promotes spiritual, cultural, social and physical development for the parish youth. Sports teams are organized each year in CYO sponsored leagues for grade school youth. CYO strives to develop character, sportsmanship and Christian values for life. St Luke is happy to provide several CYO sports for both boys and girls starting in grades 3. Please visit the links below to learn more about Ram Athletics.
Football Registration Delayed until Monday May 1

0th
Very sorry for the confusion, but the Football Registration link will not be active until Monday May 10th.
Below is important information about registration, expectations and practice details.Thank you for your patience.

REGISTRATION INFORMATION….
WHAT...
CYO Tackle Football
3rd & 4th Grade (7 v 7 format)
5th – 8th Grade (11 v 11 format)
WHO...
Any athlete in 3rd thru 8th grade who either attends St. Luke school or is registered as a parishioner
WHERE...
Practices.
All weekday practices take place on the football field at St. Luke behind the gymnasium.
Games.
Games are held throughout the city at participating parishes. We've traveled as "far" northeast as St. Simon or as "far" south as St. Barnabus. Typically, our 3rd and 4th grade teams will play on Saturdays and our 5th-8th players will play on Sundays. Our JV Cadet team will play on Wednesday nights.
WHEN...
Registration.
Registration is open Monday May 10th through May 31st. Registration is $195 for football. This fee includes your son's helmet, shoulder pads and jersey. You will need to provide a mouth guard, football pants (with pads) and cleats. For those families who may need financial help, there are also athletic scholarships to play. Please reach out to Jay Snyder at jsnyder@stuke.school for more information.
You can register at stluke.org/register

Conditioning and Practice Dates.
Football conditioning will run from June 14th – July 28th. Conditioning will take place on Monday and Wednesday nights at St. Luke from 4:30-6:00. During this time, athletes will practice for 90 minutes. Athletes will need to wear a t-shirt, shorts and cleats. Participation in conditioning is not mandatory but is highly encouraged. Only those players who are registered may participate. Please note there is NO CONDITIONING Monday, June 28th-Monday, July 5th.
Football evaluations and helmet conditioning will run from August 2nd – August 17th. During this time, players will wear helmets, mouth guards, t-shirts, shorts and cleats.
Practices for Cadets will be as follows beginning August 2nd:
Mondays, Tuesdays, Wednesdays & Thursdays 4:30-6:00
*Fridays 3:30-4:15 will be used for game walk-thrus when needed
Practices for 56 will be as follows beginning August 2nd:
Mondays, Tuesdays and Thursdays 6:00-7:30
Practices for 34 will be as follows beginning August 2nd:
Mondays, Tuesdays and Thursdays 6:00-7:30
Full contact, pads and official practices will begin on August 18th.
*All athletes are expected to attend all practices other than in cases of illness, emergency or family matters. Please note that players who do not attend practice will have limited playing time in the games. Football practice is important for both player understanding and safety.
Other Important Season Dates.
Parent/Player Meeting on Tuesday, May 25th @ 6:00 following conditioning.
Family Football Kick-off night on Friday, August 13th.
Regular Season games will begin the weekend of September 11th & 12th.
Playoffs will begin the weekend of October 23rd & 24th.
*Please note that this falls over our scheduled Fall Break
HOW...
Your child needs to be registered and have ALL 4 COMPLETED FORMS ON FILE TO PARTICIPATE.
Physicals.
Your athlete will be required to have a physical. This form can be found below.
Concussion Form.
Each family needs to complete a concussion form. This form is also attached.
Student Health & Safety Form.
Each family needs to complete this release form.


Player Code of Conduct Form.
Each student athlete needs to read and complete this form.
Forms can be emailed to boilermakerbakers@gmail.com or jsnyder@stluke.school or can be printed, signed and brought to your child's first practice and given to the coach.
If you have any further questions, please don't hesitate to reach out to me directly.
Jay Snyder
St. Luke Catholic Church
Director of Facilities and Student Activities
Please contact Director of Facilities and Student Activities Jay Snyder at jsnyder@stluke.org with questions, concerns, or feedback
Wrestling Doubles Up!!
Congratulations to our St. Luke Cadet and Little Rams Wrestling for winning the 2019 CYO Championship. The Little Rams (Grades K-4) have won their 5th consecutive CYO Wrestling Championship while the Cadets bring home their 2nd title in 3 years. Tough group of boys! Congrats to all teams and participants.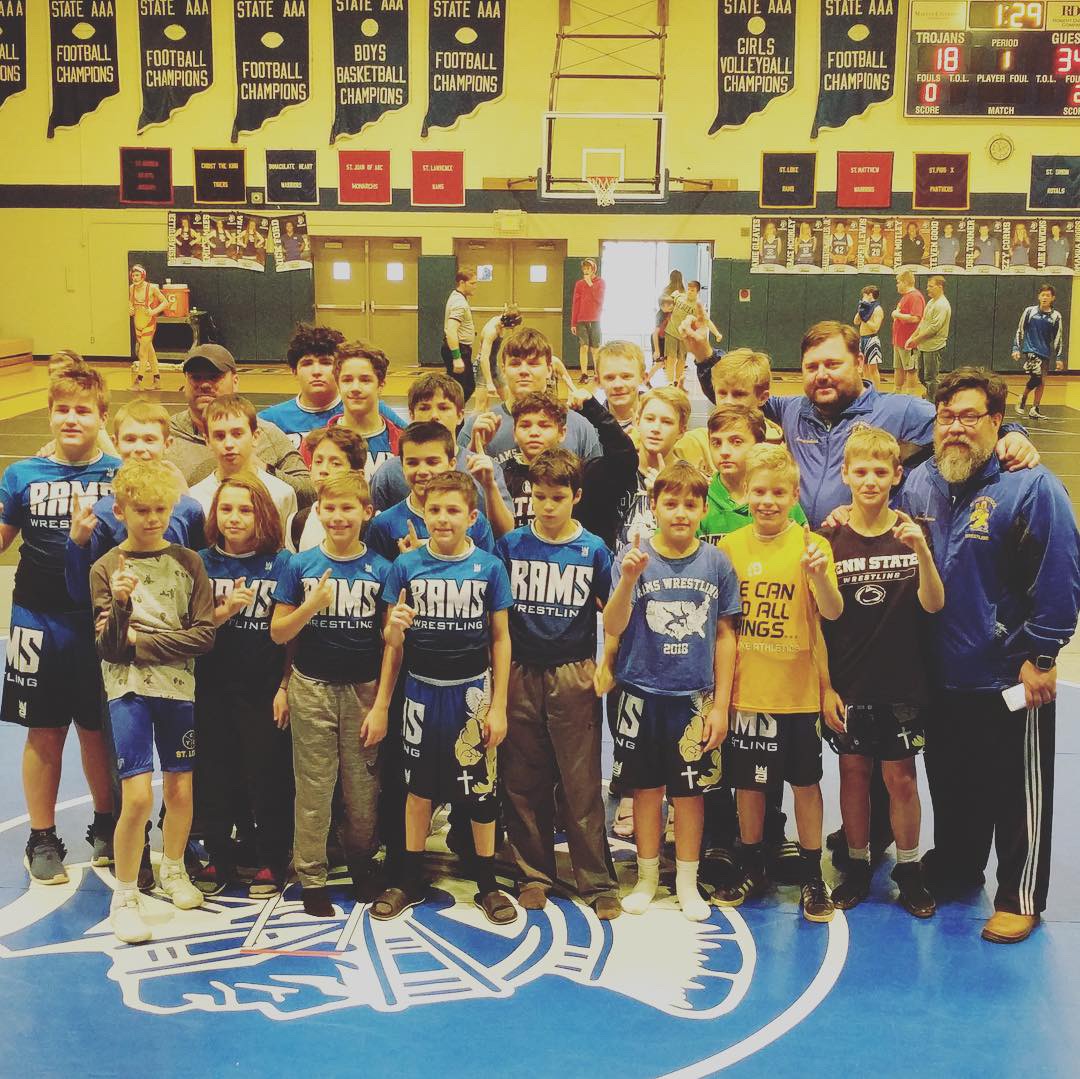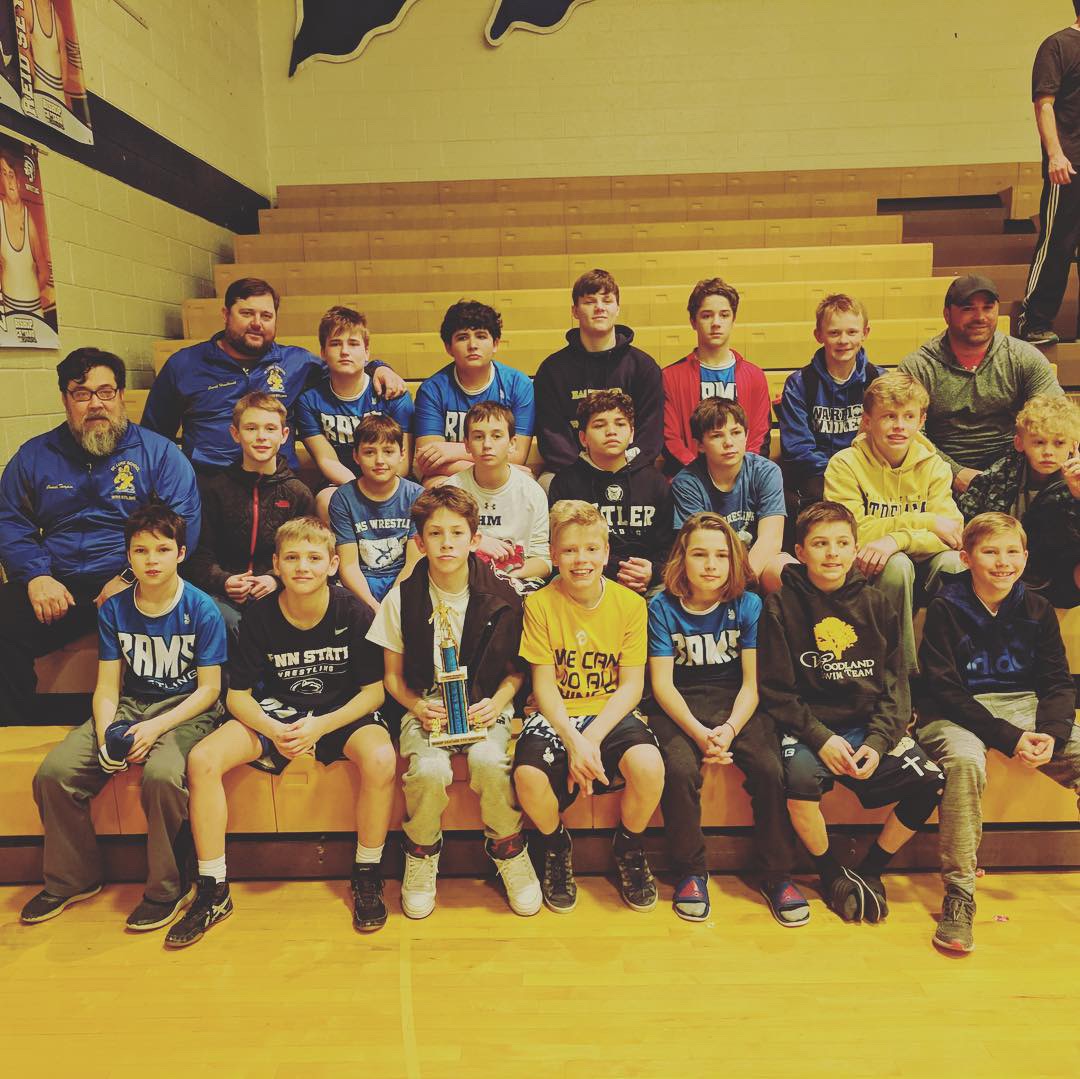 The mission of our Athletic Department is to promote the spiritual, emotional and physical development of our parish youth by offering a comprehensive calendar of athletic programs and events based on Christian values. All members of the parish and students of the school are eligible to participate in the athletics program, which begins in third grade and continues through high school.
The Department is managed by Director of Facilities and Student Activities:
Athletic Office: 479-7373 (Main), 259-4373 x 226 (Secondary).
Thank you to our Corporate Sponsors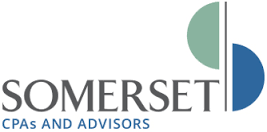 Somerset CPA and Advisors

Veritas Realty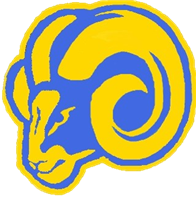 Upcoming St. Luke Events