NORTH DEANERY SKI TRIP
Sunday, January 6, 2019
Perfect North Slopes
Lawrenceburg, IN

Who:All Students in Grades 7-12
When:Sunday, January 6, 2019
Meet at St. Matthew for 7:30am Mass.
Return to St. Matthew approximately 8:00pm.
Where:Perfect North Slopes
Cost: Early Bird Registration: $85 due by Monday, November 19
Regular Registration: $100 due by Monday, December 3
Click here to Register
(Costs include ski/snowboard rental, helmet rental, lift ticket, tubing, and bus ride)
Required Documents:
NDYMA Travel Guidlines Agreement
High School


Sunday Night Youth Group: Family Style!
December 2
7:00-9:00 pm
Fr. Courtney Reception
ALL HIGH SCHOOL FAMILIES are invited to join us for an Advent Potluck celebration, 7:00-9:00pm. Please RSVP by this Wednesday, Nov 28, and use the link at SignUpGenius to let us know what you will be bringing!
NORTH DEANERY PRO-LIFE TRIP
JANUARY 16-19, 2019
NATIONAL MARCH FOR LIFE
WASHINGTON D.C.
WHO:

Students in Grades 9-12
WHERE:

Pilgrimage to Washington D.C.
WHEN:

Arrive:

St. Lawrence at 10:00 PM on Wednesday, January 16
Return: St. Lawrence at 6:00 AM on Saturday, January 19
COST:

Early Bird Registration - $165.00 due by Friday, November 30
Regular Registration - $190.00 due by Friday, December 14
DUE:

Permission Forms and Online Registration due to Therese Hartley
NO LATER THAN Friday, December 14, 2018
Required Documents:
Online Registration
Permission Slip
High School Outreach
Youth Minister Therese Hartley visits local schools and nearby locations to meet with high school students on a monthly basis. Locations are consistently being added. Contact her if you'd like your school added to the schedule.
High School Outreach Schedule
Jr. High

Jr. High Breakfast Club
December 5, 12 & 19
Parish Hall Cafeteria
All Jr. High students are invited to Breakfast Club on Dec. 5, 12, and 19. The morning begins at 7am with a light breakfast and advent reflection. We'll dismiss at 7:30. Sign ups for food and beverage donations are online at SignUpGenius. This time counts toward prayer hours for Confirmation!

7th & 8th Grade Gathering
Friday, Dec 14
7:00-9:00pm
St. Matthew
$7.00 admission AND a new toy for Toys for Tots
Join us for a sweet time and dress in either your favorite color or an ugly winter sweater as North Deanery Jr. High students get together for fellowship through dancing, playing games, and interacting with teens from other parishes!
New Jr. High Ministry and Clubs!
Jr. High Sacristan Ministry
Open to All Jr. High Girls
School and Weekday Chapel Masses
Details
SERV: Students Encouraging Religious Vocations
Open to All Jr. High Students
Next Lunch Meeting: January 15
Details
Jr. High Pro-Life Club
Open to All Jr. High Students
Next Lunch Meeting: February 19
Details
College


L.O.C.K: LOVE OUR COLLEGE KIDS
Parents of College Age Youth: We are beginning the LOCK program to support and encourage the faith our our college age young adults. A few times each semester, we will be sending care packages to all of our young adults in college and the military.
We need:
The addresses, cell phone numbers and emails of college youth and military.
Parents to help coordnate the mailings for the months September-April.
Please contact Therese Hartey for information or to volunteer for this ministry.
---
St. Luke Phone App Now Available!
Please download the new St. Luke app in the app store for either the android phone or iphone.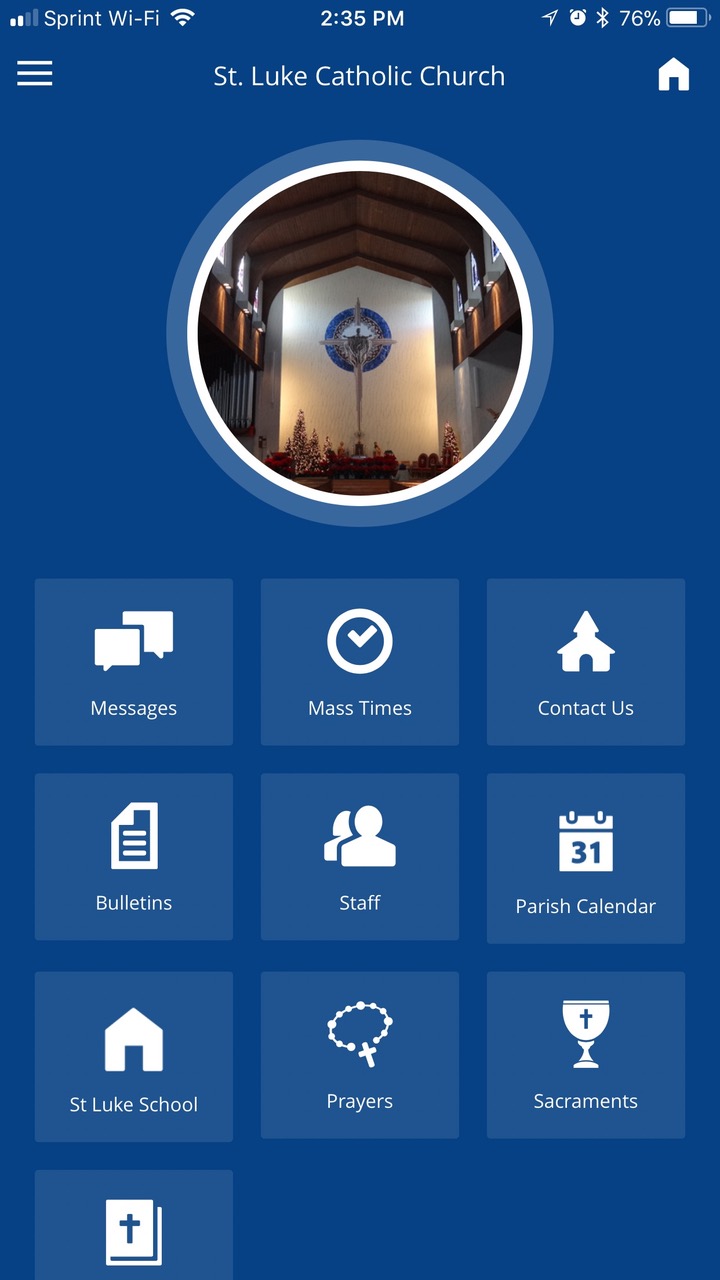 Advantages:
* Easily obtain St. Luke info
* Immediate Access to Staff
* Convenient Bulletin retrieval
* Spiritual Enrichment at your fingertips

Most importantly, the app offers the ability to receive push notifications for St. Luke in general or only your desired ministries (Youth Ministry!). You can sign up for notifications for as many ministries as you want or none at all.
Youth Ministry information and updates will be communicated through the app, especially last minute event changes!
For more information, visit stluke.org, or contact Ronni Miller @ 317-259-4373 rmiller@stluke.org,
_________________________________
Questions about Youth Ministry?
Email Therese Hartley or call at
317-259-4373 x 248 (w) or 317-432-2059 (c).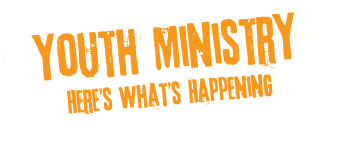 CONTACT INFORMATION
All Jr. High and High School youth are asked to please keep contact information up to date. Please click here to update any changes.
Upcoming St. Luke Events