High School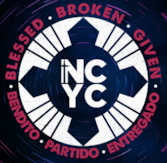 NCYC Participant & Parent Meeting

Thur, Aug 27
Parish Hall Meeting Room
7:00 pm
All NCYC participants and parents are encouraged to attend this meeting for updated information on NCYC and to learn about the fundraising project in September designed to offset the cost. Please contact Therese Hartley if you are not able to make the meeting.
It is not too late to register for NCYC, but Registrations after this meeting are subject to late fees!
More information is available at ncyc.info. We prayerfully ask that you don't let costs prevent you from participation. Scholarship and financial aid opportunities exist in addition to fundraising. Please contact Therese Hartley with any questions.
NCYC Registration - Archdiocese (Required)
NCYC Registration - St. Luke (Required)

High School Outreach
High school outreach will resume after Labor Day. Programs will include Lunch Bunches at Bishop Chatard and Cathedral, Breakfast with Braves, and Thirsty Thursdays (NCHS). Opportunities to meet with students at Carmel High School and Park Tutor are still being explored — please contact Therese Hartley with any ideas for these high schools and any others.
2019-2020 Schedule Published Soon!
Jr. High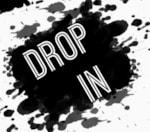 Jr. High Drop-In
Thur, Sep 5
Fr Courtney Reception Room
3:15 - 5:00 pm
Jr. High Drop-Ins return this year on Thur, Sep 5, right after school. Take the opportunity to enjoy friends with snacks and games and share your summer experiences. All 7th and 8th graders are encouraged to attend.

In His Image
Jr. High Retreat
Oct 4-5
Our Lady of the Greenwood
The Archdiocesan Office of Youth Ministry is launching a Middle School Retreat Oct 4-5 at Our Lady of the Greenwood. NET Missionaries will lead the overnight retreat where being Made in His Image as sons and daughters of God will be explored.
Register at In His Image

Contact Therese Hartley for more information.

Jr. High Ministry and Clubs!
Jr. High Sacristan Ministry
Open to All Jr. High Girls
School and Weekday Chapel Masses
Sign Up Here!

SERV: Students Encouraging Religious Vocations
Open to All Jr. High Students

Next Lunch Meeting: Sep 10

Jr. High Pro-Life Club
Open to All Jr. High Students

Next Activity: Lawn Crosses; Sep 24

College


L.O.C.K: LOVE OUR COLLEGE KIDS
Parents of College Age Youth: We are beginning the LOCK program to support and encourage the faith our our college age young adults. A few times each semester, we will be sending care packages to all of our young adults in college and the military.
We need:
The addresses, cell phone numbers and emails of college youth and military.
Parents to help coordnate the mailings for the months September-April.
Please contact Therese Hartey for information or to volunteer for this ministry.
_________________________________
More info about Youth Ministry?

thartley@stluke.org

317-259-4373 x 248 (w) or 317-432-2059 (c)



stlukecatholic_indyym
CONTACT INFORMATION
All Jr. High and High School youth are asked to please keep contact information up to date. Please click here to update any changes.
Upcoming St. Luke Events