High School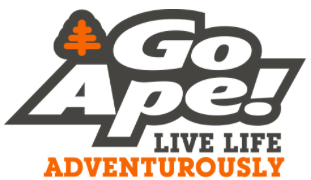 Go Ape! TREETOP ADVENTURE
Sunday, Oct 13
2:00 - 6:30pm
Registration Deadline: Oct 7
$20
The original Treetop Adventure includes super long zip lines and heart-stopping, tree-to-tree crossings high up in the canopy of Eagle Creek Park!
LIMITED SPACES AVAILABLE!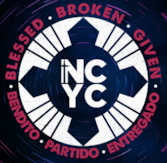 It's not too late to register for
National Catholic Youth Conference
Late registration ends Oct 17
We prayerfully ask that you don't let costs prevent you from participation. Scholarship and financial aid opportunities exist in addition to fundraising. Please contact Therese Hartley with any questions.
NCYC Registration - Archdiocese (Required)
NCYC Registration - St. Luke (Required)


High School Outreach
High school outreach will resume after Labor Day. Programs will include Lunch Bunches at Bishop Chatard and Cathedral, Breakfast with Braves, and Thirsty Thursdays (NCHS). Opportunities to meet with students at Carmel High School and Park Tutor are still being explored — please contact Therese Hartley with any ideas for these high schools and any others.
2019-2020 Schedule
Jr. High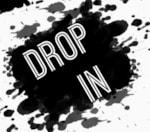 Jr. High Drop-In
Thur, Oct 3
Fr Courtney Reception Room
3:15 - 5:00 pm
Jr. High Drop-Ins return this year on Thur, Sep 5, right after school. Take the opportunity to enjoy friends with snacks and games and share your summer experiences. All 7th and 8th graders are encouraged to attend.
7th Grade Vocations Trip
Tuesday, Oct 8
ALL St. Luke Parish 7th Grade Students
The annual Vocations Trip is Tuesday, May 29. The daylong trips give students a unique glimpse into the religious vocations life.The boys visit St. Meinrad, and the girls will visit the Sisters of St. Francis of Perpetual Adoration in Mishawaka, Notre Dame University's Sacred Heart Chapel and Grotto, and St. Patrick's Church and the Monastery of the Poor Clares in Kokomo.
Permission slips go home this week.
SMRE and Homeschool students should return them to Mrs. Metzger or Therese Hartley by Sunday, Oct. 6.
St. Luke School students return to Mrs. Gramling by Tuesday, Oct 1.
Parents who are interested in chaperoning should contact Therese Hartley as soon as possible!

Jr. High Ministry and Clubs!
Jr. High Sacristan Ministry
Open to All Jr. High Girls
School and Weekday Chapel Masses


SERV: Students Encouraging Religious Vocations
Open to All Jr. High Students



Jr. High Pro-Life Club
Open to All Jr. High Students



College


L.O.C.K: LOVE OUR COLLEGE KIDS
Parents of College Age Youth: We are beginning the LOCK program to support and encourage the faith our our college age young adults. A few times each semester, we will be sending care packages to all of our young adults in college and the military.
We need:
The addresses, cell phone numbers and emails of college youth and military.
Parents to help coordnate the mailings for the months September-April.
Please contact Therese Hartey for information or to volunteer for this ministry.
_________________________________
More info about Youth Ministry?

thartley@stluke.org

317-259-4373 x 248 (w) or 317-432-2059 (c)



stlukecatholic_indyym
CONTACT INFORMATION
All Jr. High and High School youth are asked to please keep contact information up to date. Please click here to update any changes.
Upcoming St. Luke Events
at See Discription - Various Events