St. Luke Catholic School's Spring Musical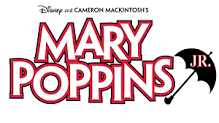 Tickets are now available for purchase!
Our students have been working diligently and are excited to share their hard work with you!
We have seats left for the Sunday, 2pm show! Friday and Saturday have sold out.
Thank you and good luck to all of our performers!
Third Grade Zoo Trip
Click Here For Payment for Third Grade Children
Click Here For Chaperone Payment
Upcoming St. Luke Events