RSVP to the High School Senior Buddy Mass Here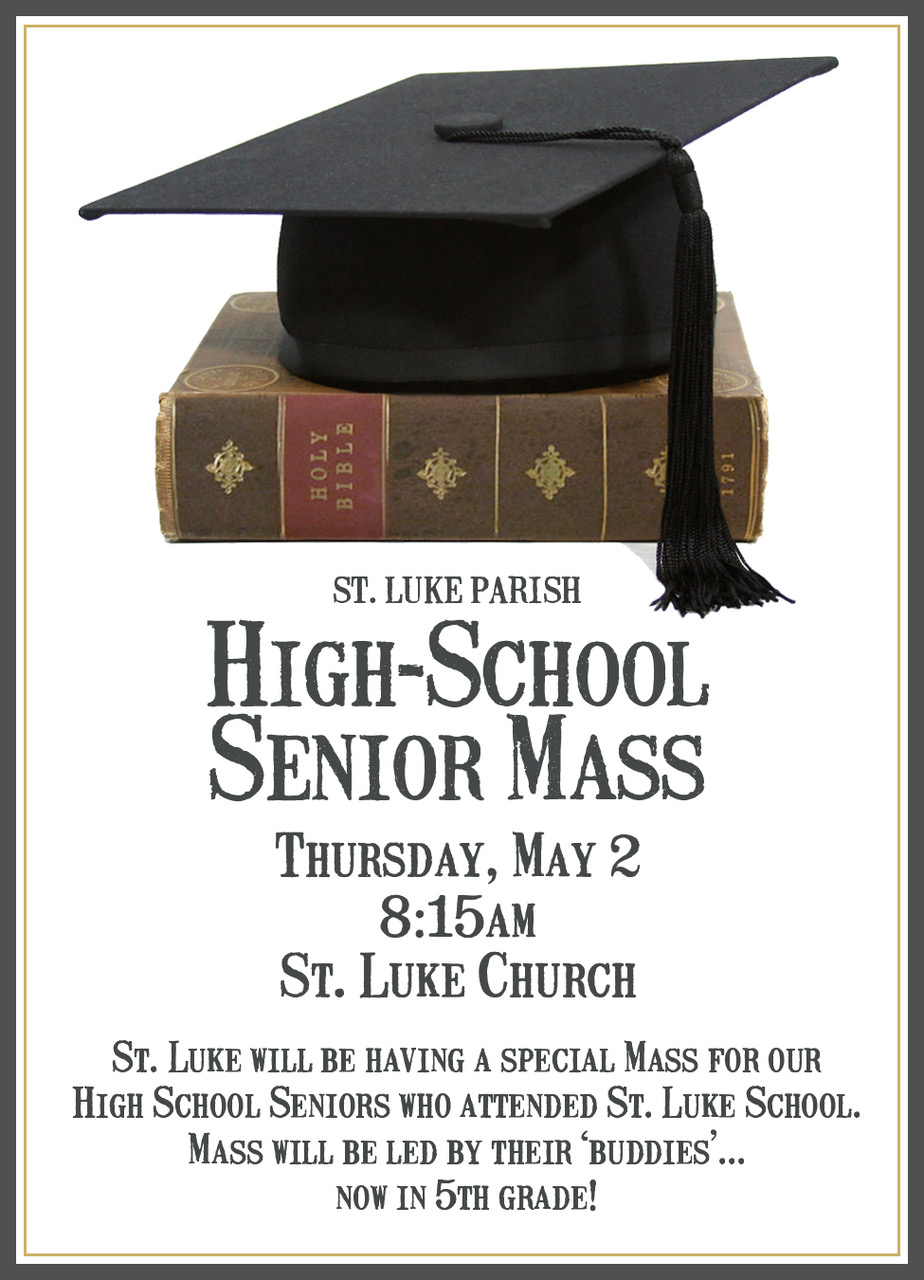 Please mark your calendars for the Buddy Reunion Mass being planned for our graduating seniors on Thursday, May 2nd at 8:15 a.m. The seniors are being invited back for one last school mass at which they will process in and sit with their former buddies (now members of the 5th grade class). The buddy program has always been one of the best traditions at Saint Luke and it's exciting to see this additional piece added to close the loop and bring these kids together in their parish home one last time. There will be a reception in the Father Courtney room following the mass to allow time for the seniors and their parents to reconnect with each other.

We are working to enhance our alumni database and share stories of all of the incredible work, accomplishments and continued demonstration of being #stlukestrong shown every day by our former students.
To share stories, information and/or to ensure we have your most current contact information, please utilize schoolcommunications@stluke.org.
Thank you!
Upcoming St. Luke Events